Mission: To develop successful, cost-effective and sustainable technical solutions through our commitment to provide each client with an individualized approach that meets their unique business needs.
1mpact IT started with a vision to revolutionize the IT industry because of our fundamental belief that tech services should not be limited to office spaces or geographic locations. Many IT firms invest millions to open branches nationwide or pay out-of-pocket to relocate potential employees while passing the cost onto you. 1mpact is different. We handpick only the brightest, most innovative and diverse professionals to develop technical solutions that are completely customized to meet your strategic business needs. Your organization is unique and so are we. Get a hold of us today for a free consultation about how we can impact the bottom line of your company.
Marjorie Furay is a co-founder of 1mpact IT and is perfectly fitted for a leadership role with 30-years in both Business and IT. A previous firm owner in website/graphic design with PC build and repair, along with Certifications in Project Management and Business Planning, degrees in Business and Information Systems Management (SCL/MCL), and a Master degree in IT and Information Systems makes her a perfect leader for 1mpact IT. She is the Vice President consultant/advisor for the PGIP-Tech IT internship for seven-years and a Full-time Adjunct Instructor with Purdue University Global School of Business and IT department.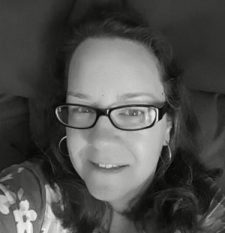 Nick Abela is a co-founder of 1mpact IT with years of experience leading website and database development projects. He has expertise in front & backend development, system administration, network security and system planning. His experience and Bachelor of Science in Information Technology makes him the right choice for a leadership role at 1mpact IT. In addition to his current role as Director of IT for a non-profit, he has been a Software and Database Development consultant/project lead for the PGIP-Tech IT internship for two years with Purdue University Global.